Road Warrior Moving and Storage offers many options for your residential move, whether it be for one piece of furniture or a whole 4 bedroom house. We send out experienced estimators to walk through your dwelling with you and help you customize your move with the best options we provide.
Road Warrior Moving perform local relocations on an hourly basis. How long your move will take depends on the size of your household and the travel time involved. Smaller variables also to be considered are the types of access at both sites, whether you own special pieces such as pianos or safes, whether hoisting or craning is needed, the amount of disassembly work required, and, of course, what the weather is like on your moving date.
-We charge a two hour minimum move and we charge our time in 15 min increments.
-Due to the increasing cost of diesel, a fuel surcharge may be applied.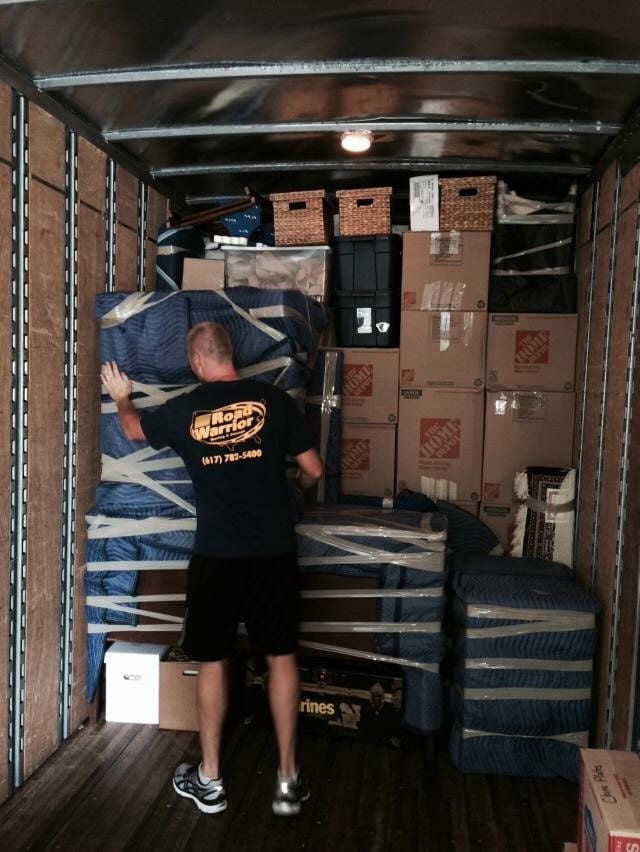 Some of the options available to our customers
Moving day can be especially traumatic for young children or pets. It's usually a goodidea to have someone mind the kids or family pet for the day. It will free up more of your time to concentrate on the move, especially if you are trying to juggle closings that day. With the little ones not under foot, your move can usually be performed in less time and, accordingly, for less money.
Hopefully you will have the luxury of not having to close on a house, let alone on two houses, on moving day. If however, you do, the best strategy usually is to try to schedule the first one as close to the old house as possible. This will allow us to arrive early enough for the crew to meet you and ask or answer any questions about the move and still give you enough time to make your closing with ease.
Sorry, we cannot by law move firearms, combustibles, aerosols, flammables, perishables or propane tanks.